Rain Bird Sprinklers – The #1 Choice Of Irrigation Specialists For Over 70 Years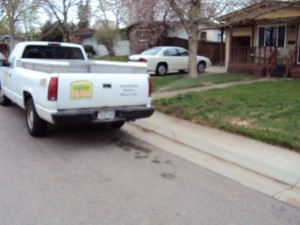 Rain Bird sprinklers – the #1 choice of irrigation specialists everywhere – was the brain-child of a southern California citrus grower named Orton Englehart. He filed for a patent for the Rain Bird sprinklers design in 1933. Based in Azusa, Calif., Rain Bird Corporation is the leading manufacturer and provider of irrigation products and services and the #1 choice for Florida homeowners.
Rain Bird sprinklers have been awarded more than 130 patents and are an icon of the American landscape. Although Rain Bird sprinklers and controllers are used to control irrigation systems at huge places like sports arenas, golf courses, and amusement parks, they also continue to be one of the highest-quality sprinkler systems a homeowner can purchase. Inflatable Pool
Today, a professionally-installed Rain Bird sprinkler system is a great way to increase the value of your home, save water (and money) and give busy homeowners more free time…all the while making your lawn the envy of your neighborhood. A well-tuned sprinkler system is a must for any homeowner in Florida and most choose Rain Bird sprinklers. Warm-season grasses in hot areas with sandy soils need adequate water at the proper time to remain healthy.
Think of it like this… Rain Bird is to sprinklers what Nike is to sports. You can easily spot Rain Bird sprinkler heads when you see them…their unmistakable bird logo symbolizes an ancient myth about a bird that would bring rain and save the crops. Their logo is now a recognized symbol around the world. The Rain Bird sprinkler system is not a run-of-the-mill product. It has been specially engineered to deliver just the right amount of water to target areas in your garden or lawn, making it very water efficient.
In spring of 2007, Rain Bird sprinklers changed the way homeowners water their lawns and gardens with the unveiling of the Simple-To-Set Irrigation Timer (SST), the world's first "user-friendly," multi-program timer that does not require an advanced programming degree to ensure maximum water savings all year long.
Rain Bird sprinklers also have a moisture-sensing device that can automatically turn the system off when it rains. A disc inside the sensor expands when it gets wet and contracts when dry; the expansion of the disc puts a break in the wire going to the electric valves and the pump will not kick on.
There are more than 4,000 Rain Bird sprinklers, including the Rain Bird rainfall monitors and steel lawn sprinklers. Sprinklers for all types of irrigation are also available, and these can be customized to meet anyone's requirements — be it for a business or a homeowner. Rain Bird sprinklers are offered nationally and internationally in five specific areas: consumer, contractor, commercial, golf and agriculture. If you are installing a new system, you can choose Rain Bird sprinklers when working with your local landscape professional that can ensure that the Rain Bird sprinklers are placed at the right locations for optimum use. Planning and design prior to installation are of the utmost importance.