Meet The Weathermatic Ct70 Rotary Sprinkler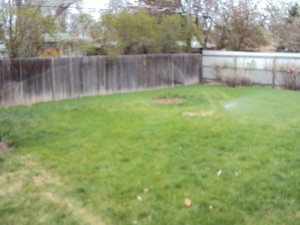 The Weathermatic CT70 rotary sprinkler is a gear driven rotor sprinkler for use with large turf areas. This is an upgraded rotary sprinkler and has more capacity to handle business areas like parks, schools and other community buildings. The Weathermatic CT70 Rotary Sprinkler is four inches in pop-up height. It has one inch female thread inlet on the bottom and a rubber cover for safety. It also comes with a safety clutch that prevents gear stripping whenever you start turning the turret by hand. This style of rotary sprinkler is a part circle model and it can adjust from 40 degrees to 360 degrees wholesale inflatable water slides.
The Weathermatic CT70 rotary sprinkler also has an internal screen, a wiper seal, a stainless steel spring and adjustment screw. The sprinkler set comes with five nozzles, a well oiled drive unit and a built-in check valve. There are some protective parts to the rotary sprinkler, like a cover lock that protects against vandalism and a non-potable cover, for use with systems that use reclaimed water. Lastly, there is a stainless steel sleeve that protects pop up riser stem.
Now that you know the specifications of the Weathermatic CT70 rotary sprinkler system, what does all of this mean? Rotary sprinklers are a type of garden or lawn sprinkler and spray water from the tips of two or three spray arms. These arms spin as the sprinkler waters the entire site. Depending on what type of rotary sprinkler you buy, these arms may be fixed or have adjustable tips. Weathermatic CT70 rotary sprinkler system is designed for large turf areas, which is unusual, since most rotary sprinklers are made for small to medium sized areas. Deluxe units for rotary sprinklers provide three adjustments: mist or jet spray by turning the nozzles, or a spray diameter which is made possible by swiveling the nozzles in or out; or by stationary watering.
The Weathermatic CT70 rotary sprinkler has extended bearing surface area heavy duty bearings. This allows the part to offer extended life span and protection from winterizing procedures that use compressed air. This unit also has an exclusive Tri-Port nozzle which enhances the water pattern with its different levels like close, mid, and long range uniformity.
If you are interested in the Weathermatic CT70 rotary sprinkler then its best to contact the company for specifics on performance and sizing. After all, if you have a system large enough to require a head like this, then you are undertaking a massive job. Its best to communicate with the factory or at least an authorized distributor of the product. The company recommends that have a design prepared by a professional designer who has experience in creating large turf sprinkler systems.
The Weathermatic CT70 rotary sprinkler is classified as a smart irrigation product. Smart irrigation can reduce your water usage, reduce your bills and practically eliminate harmful runoff. For more information on the Weathermatic CT70 rotary sprinkler visit the official website or look for an authorized dealer in your local area.
By: Devin Gilliland